Start-up sparring
You have just started to deal with the market access process of your DiGA or DiPA? Feel free to contact us at short notice. We will enter into an uncomplicated exchange with you and answer all your questions about the market access of DiGA and DiPA unbureaucratically and free of charge.
Your benefit from our services:
Ad-hoc counselling with immediate availability
Free initial assessment
Experienced sparring partner at your disposal
Evidence generation: Showing positive health care effects and medical benefits
In order to be reimbursed, your DiGA/DiPA must be convincing in terms of medical evidence, i.e. show a positive health care effect and a medical benefit or nursing benefit. Our physicians and medical statisticians are experts in clinical trials and will advise you on which studies you need to set up in order to generate the necessary medical evidence.
Your benefit from our services:
Evidence-based design development and statistics for the clinical trial
Agile project management and regulatory support
Professional preparation of the final report by our medical writers
DiGA listing - application and inclusion in the directory
The path to reimbursement of a DiGA/DiPA is full of regulatory hurdles, which we overcome together with you. We support you with the application to the BfArM and the preparation of all necessary documents, and make sure you avoid typical pitfalls. We give you a valid assessment of whether your product qualifies as a DiGA or DiPA and which requirements you have to fulfil, e.g. with regard to data protection, robustness, interoperability and proof of a positive supply effect. In addition, we advise you on other ways beyond standard care to get your Digital Health Application reimbursed, e.g. through selective contracts with health insurers.
Your benefit from our services:
Highly competent support for the DiGA/DiPA consultation at the Innovation Office of the BfArM
Comprehensive preparation for the application procedure and checking the application requirements
Skillful development of an application strategy and submission of the application
Price negotiation: We maximise the remuneration amount of your Medical APP
For the DiGA/DiPA to be a lasting economic success, the price negotiation with the GKV-SV is the most critical success factor. The negotiators of the GKV-SV have an experience advantage over you. Therefore, you should not go into the negotiation unprepared. We develop a value story for you that highlights the value of your product and convinces in the negotiation.
The communicative strategy must also be right in order to achieve an optimal negotiation result. Here, co.value relies on solution-oriented communication based on Marshall B. Rosenberg's concept, which we have optimised specifically for remuneration amount negotiations. With this method, we have achieved excellent negotiation results, especially in difficult constellations.
Your benefit from our services:
Development of a convincing pricing strategy
Development of a compelling value story to support price negotiation
Comprehensive preparation and competent support of the price negotiations with the GKV-SV based on the concept of solution-oriented communication
Our specialised solutions for marketing and sales
Once your product has reached the reimbursement stage, you can expect comprehensive marketing and sales support from us. For marketing to physicians, we support you with the vast expertise of our partner agency specialising in medical communications
Just as important as marketing to doctors is marketing to patients. For this, we support you together with our partner agency specialised in patient communication
Your benefit from our services:
Comprehensive support for marketing and sales to physicians through our specialised partner agency co.medical
Comprehensive support for patient marketing through our specialised partner agency co.patient
Insights and cooperation
Benefit from our excellent network to payers and pharmaceutical companies.
Early contact with payers is essential for your start-up to incorporate the perspective of health insurers into your market access strategy. We advise you on which payers are particularly relevant for your Digital Health Application and connect you with them. For this we make use of our network of current and former health insurer employees. Cooperation with payers in advisory board meetings, which we are happy to organise for you, is particularly productive.
In many cases, you can take the distribution of your Digital Health Application to the next level through a distribution partnership or cooperation with a pharmaceutical company. We advise you on possible cooperation partners with pharmaceutical companies, share insights and establish contacts – also with possible investors and exit partners.
Your benefit from our services:
Insightful research on the Payer landscape
High-quality insights through payer interviews
Advisory Board Meetings with Payers
Establishing collaborations with pharmaceutical companies for distribution partnerships
Finding exit partners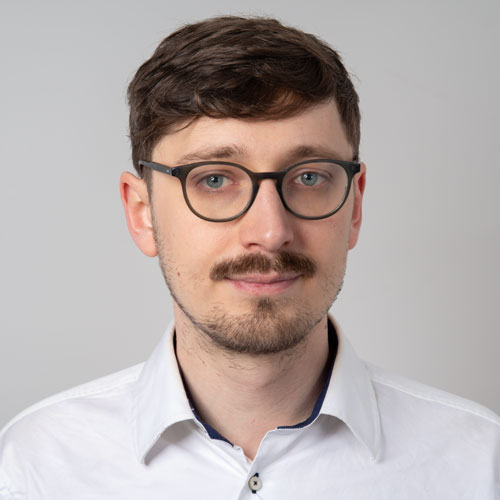 Your contact
Hans Hirsch, Digital Health Consultant
Bitte Javascript aktivieren!